Children
Featured Ebooks & E-Audiobooks
Race, Racism and Resistance: Ebooks to Support Conversations
Chilldren's Storytimes and Activities on our YouTube Channel
Link to the great programs we have ready for you.
Instagram Twitter Facebook Pinterest
Molly,
the library's Listening Dog, is on vacation in Maine but wants to remind her friends in Acton to stay safe and keep healthy.
You and your family are invited to participate in these activities, inspired by the collections, programs, and expertise of the Library of Congress. Some of these you have seen before but there are plenty of new choices for you to browse.
A fun digital game from Cyberchase! Go on a quest to help Motherboard upgrade her operating system by gathering different things around Cyberspace. Students can test their math skills with an array of mini games and learn more about financial literacy.
In collaboration with NASA's Innovative Advanced Concepts (NIAC) program, World Book has created Out of This World—an exclusive series where kids with a 6th through 8th grade primary reading level can explore the next frontiers of space. Discover alien caves; hitchhike to asteroids, and more in this easy-to-read series about complex space science topics. Stunning imagery and interactive activities round out these books that will entice and challenge readers of all ages. The Out of This World series features new NASA projects to develop bold new advances in space technology.
Welcome! Magination Press Family is brought to you by the American Psychological Association. Our free resources are here to help children and teens cope with stress and anxiety, and the need for mindfulness brought on by COVID-19 and other life situations.
Right now, the way children read and learn might look a bit different. And teachers, librarians, and parents are swiftly doing what they can to allow kids across the world to continue learning no matter where their classroom may be. At Albert Whitman, we want to help the way we know best: sharing books that matter with the world, because right now the world needs unity (and a good book) more than ever. In the coming weeks, we will spotlight on our social media channels Albert Whitman titles alongside activity kits and exercises to help keep kids reading and learning through these uncertain times. We want to inspire and educate our children, and will tag any of these related posts with the hashtag #learnwithawbooks.
Bad Kitty
Are you a fan of Bad Kitty by Nick Bruel? Well download some activity pages, Bad Kitty, wash your paws, and visit with the author and learn how to draw Bad Kitty.
Daniel Radcliffe is reading the Chapter One: The Boy Who Lived of the first book. Noma Dumezweni, of the Cursed child is reading Chapter Two: 'The Vanishing Glass'. Eddie Redmayne reads Chapter Three: Letters from No One of Harry Potter and the Philosopher's/Sorcerer's Stone, as part of Harry Potter At Home. In Chapter 4 Stephen Fry introduces us to Rubeus Hagrid, who arrives with a birthday cake, a pink umbrella, and some news that will change Harry's life forever. Chapter Five: Diagon Alley read by Simon Callow, Bonnie Wright and Evanna Lynch. Chapter Six: The Journey from Platforn Nine and Three-Quarters' is read by Broadway cast members of Harry Potter and the Cursed Child.
Are you a fan of Molly, the Library Listening Dog? She has written a book for you and all her friends in Acton.
Museum of Science Here's a collection of STEM resources designed to bring the Museum to you.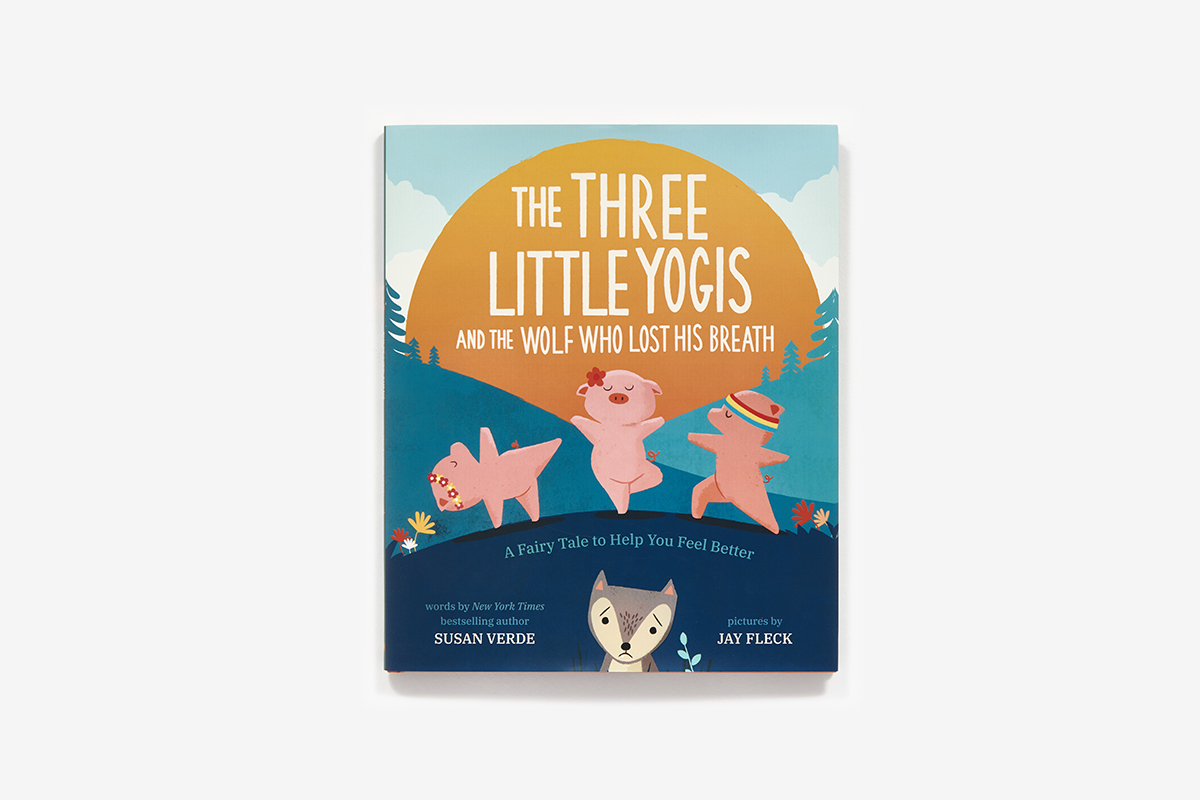 The Three Little Yogis
Picture book author, Susan Verde reads her new book, The Three Little Yogis and the Wolf Who Lost His Breath, and a Three Little Yogis Activity page (PDF)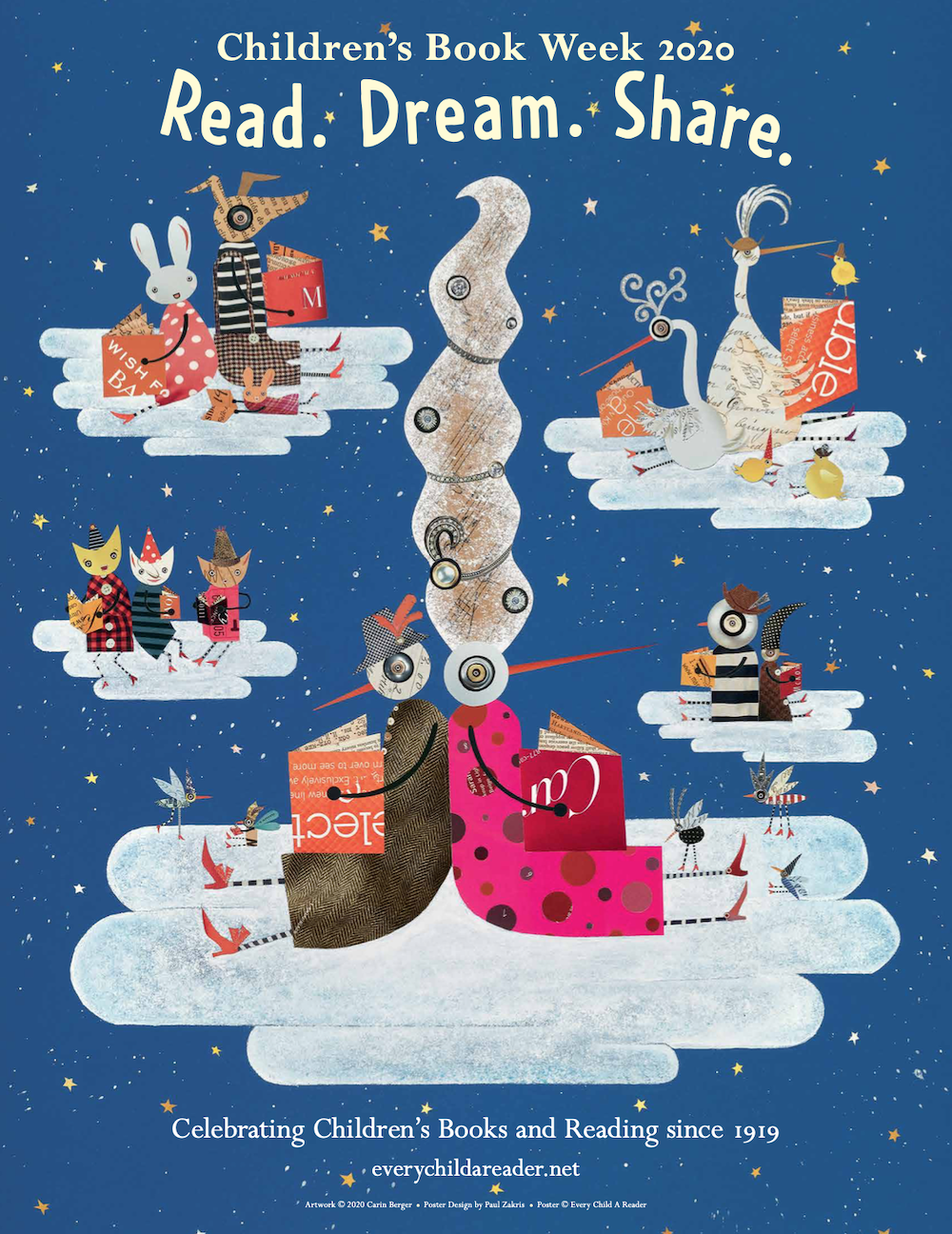 National Children's Book Week 2020
Coloring Books pages , Bookmarks and games from beloved children's book illustrators. Videos from National Ambassadors for Children's Literature, the brilliant Jon Scieszka, the great Katherine Paterson, the lovely Kate DiCamillo, the genius Gene Luen Yang, the beloved Jacqueline Woodson, and the awesome Jason Reynolds! Special online events from publishers and authors. Peachtree author storytimes New from Shannon Hale, The Princess in BLACK and the case of the Coronavirus. Bilungal handouts from Lectura Books Sign-up with Highlights magazine for a free semi-weekly e-mail newsletter that offers a thematic collection of activities for parents and kids. Check out the free ebooks and downloadable coloring and activity pages from Bushel & Peck books. Harper Kids from home, Facebook storytim
The Discovery Museum in Acton has a fabulous collection of projects for you to try at home. YEA!!
Star Wars
From DK publishers May The 4th Be With You activity pages.
John Williams and the Vienna Symphony play the Imperial March from Star Wars.
Reasons to be Cheerful
From the Guardian newspaper, children's author Katherine Rundell introduces original poems, stories and illustrations by the likes of Michael Morpurgo, Jacqueline Wilson and Axel Scheffler. Reasons to be cheerful: poetry and stories to give hope to adults and children alike.
Celebrate the publication of The One and Only Bob with a talk, reading, and Q&A with Katherine Applegate! Can't make the date? No problem! Register now and you will receive an email post-event with the URL to access the on demand recording at your convenience
Return to the unforgettable world of the Newbery Medal-winning and #1 New York Times bestselling novel The One and Only Ivan (soon to be a major motion picture) in this incredible sequel, starring Ivan's friend Bob. With the help of his two best friends, Ivan and Ruby, Bob sets out on a dangerous journey in search of his long-lost sister. As a hurricane approaches and time is running out, Bob finds courage he never knew he had, and he learns the true meaning of friendship and family.
Filmmaker Wes Tank decided to play some Dr. Dre beats and rap Dr. Seuss books and the results are awesome. At the moment there are six rapping/readings of Dr. Seuss books including The Lorax; One Fish, Two Fish, Red Fish, Blue Fish; Fox in Sox. Have fun trying to rap along with him.
Remember Reading
Another great podcast. Tune into Remember Reading, a family podcast about classic children's books and the impact they have on us long into adulthood. In each episode, we talk about one popular children's book from the past, uncovering the unique story behind the story.
Science, wildlife and history-themed content includes online games, quizzes, slide shows and videos.
Now is the time to put up your feeder and watch the speedy flyers. Ruby-throated Hummingbird is the only hummingbird found consistently all over the Eastern U.S. Ruby-throats gather in Florida, Louisiana and along the South Texas coast in September in preparation for the final push to the south, either over the Gulf of Mexico or via an overland route through Mexico. First arrivals in the spring, usually males, are back in Texas and Louisiana in late February to mid-March. In more northern states, first arrivals are not until April or May.
Andrews McMeel Publishing Home of Big Nate and Phoebe and the Unicorn series. In support of all students currently learning at home, we are launching a special series of freebies for our valued caregivers, educators, and librarians.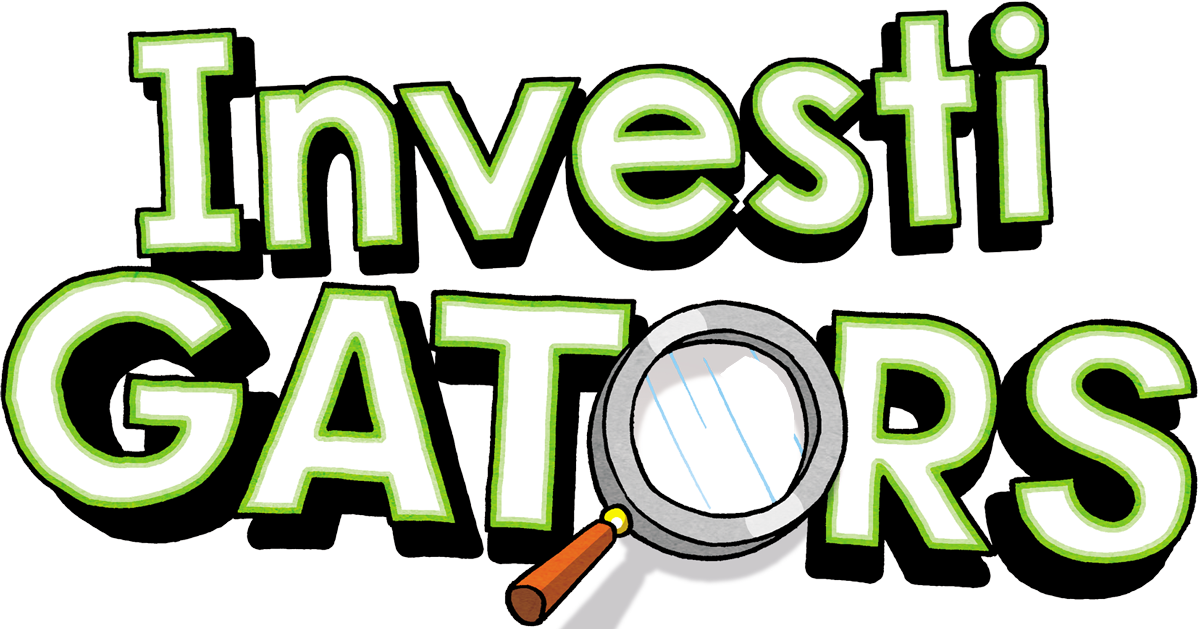 InvestiGators
Fans of InvestiGators graphic novels by John Patrick Green will enjoy these downloads
Hosts Mindy Thomas and Guy Raz guide curious kids and their grown-ups on a journey into the wonders of the world around them. We'll go inside our brains, out into space and deep into the coolest new stories in science and technology.
KIDZ BOP Daily Dance Break!
As a way to move and stay active together with our fans, we will highlight a different KIDZ BOP Dance Along video at 3 PM EST / 12 PM PT daily!
The Creeping Hour
Beware, these scary stories will transform you! The Creeping Hour is a horror anthology series hosted by the Creeps, three friends who listened to too many scary stories and turned into monsters themselves. The whole family can huddle together, shivering with fright and shaking with laughter, as they join our cast of Creeps telling terrifying tales for The Creeping Hour!The Creeping Hour is a co-production between WGBH and Elie Lichtschein. It is appropriate for all ages and recommended for kids ages 8-12
offers at-home creative challenges, ideas and activities free on their blog, including a follow-along dance moves video from Tiffany Quinn, the choreographer of their production "Zomo the Rabbit: A Hip-Hop Creation Myth."
April 22, watch some virtual celebrations
Join Michelle Obama in a reading of one of her favorite children's books.
Join beloved children's author Judy Donaldson as she reads one of her joyous picture books
Kids Listen
Welcome to the Kids Listen Activity Podcast, a daily show from your friends at Kids Listen, a group of awesome podcasts for kids.
is a show led by you, kids! You ask the questions and we find the answers. It's a big interesting world out there. On But Why, we tackle topics large and small, about nature, words, even the end of the world. (From Vermont Public Radio)
captures the magic that unfolds when kids ages 6-12 collaborate with beloved storytellers who grow original stories inspired by their story ideas!
Gale Research Library Collection
from Gale Research Library Collection
Simple Step To Impove Your Drawing
from Gale Research Library Collection
Experiment With Pop Rock Reactions
from Gale Research Library Collection
from Gale Research Library Collection
from Gale Research Library Collection
from Gale Research Library Collection
Activities, discussion guides, educational materials, videos, and more!
A Weekly Webcast "Serial" with Author Rex Ogle (Free Lunch). Hosted by Junior Library Guild
Looking for ways to keep kids (and yourself!) engaged? Gather around in the comfort of your own living room for virtual festivals, events, and storytimes featuring your favorite authors and illustrators . . . and even a few celebrities!
is making their complete eLibrary free until June 30 2020
"Joy of Birds" Lots to see and enjoy here!!!
April is National Poetry Month
Charlesbridge Publishing
Author Storytimes from Charlesbridge Publishing
The library subscribes to Miss Humblebee's Academy but you do have to set up your account
Recreate famous art work with item you find around your home
Keep your child reading, learning, and having fun with Simon Kids!
This page is a one-stop shop for all of our great resources for parents and educators as you navigate distance learning at home child
Where's Waldo?
Find fun Where's Waldo activities to work on at home
Looking for activities and resources to keep students engaged during this new-normal of school closures and social distancing? As the collection-development partner for school and public libraries across the nation, it's our honor to offer you these free resources to help keep students' brains busy and blossoming.
From Junior Library Guild. Create a free account with access to multimedia curriculum for grades K-12
and enjoy these interactive learning materials at no cost until August 1.
So many choices for fun activity pages to download from Dorling Kindersly
Every episode of Have I Got a Story For You takes a classic Jewish folk tale and gives it a modern twist. Enjoy a special story on Passover.
Circle Round
Podcast of adapted folktales from around the world.
Here are quizzes, videos, science experiments, and even at-home classroom resources.
KidLit TV
Explore The World of Children's Literature
This is not just for birds
The Child's World
Downloadable Activity and STEM Packets
Dav Pilkey at Home
Get creative and have fun with some of your favorite characters from Dog Man and Captain Underpants!
New England Aquarium
Watch The Action at The New England Aquarium
Brains On!
Science Podcasts from American Public Media
Look for coloring pages to download.
Bedtime Explorers
Kinderling Radio, Bedtime Explorers Podcast
Boston Children's Museum
Home Learning from the Boston Children's Museum
For as long as schools are closed, we're open.
Starting today, kids everywhere can instantly stream an incredible collection of stories,
including titles across six different languages, that will help them continue dreaming, learning, and just being kids.



Kate Messner
Author Kate Messner's blog with weekly reading from her Ranger In Time series
Stimola Live
Stimola Live is a website of live stream events for kids, tweens, and teens by professional authors and illustrators represented by Stimola Literary Studio.
Storyline Online
The SAG-AFTRA Foundation's award-winning children's literacy website, Storyline Online, streams videos featuring celebrated actors reading children's books alongside creatively produced illustrations.
Looking for Podcasts?
Podcasts for Kids (PDF)
Homework E-Resources
See ALL electronic resources here
Events and Programs
When schools are delayed or canceled due to weather conditions the morning programs in the Children's Department are canceled. For afternoon and evening programs please call the library (978-929-6655).